Wednesday Apr. 11th 2012
KOTC Heavyweight Cody East Interview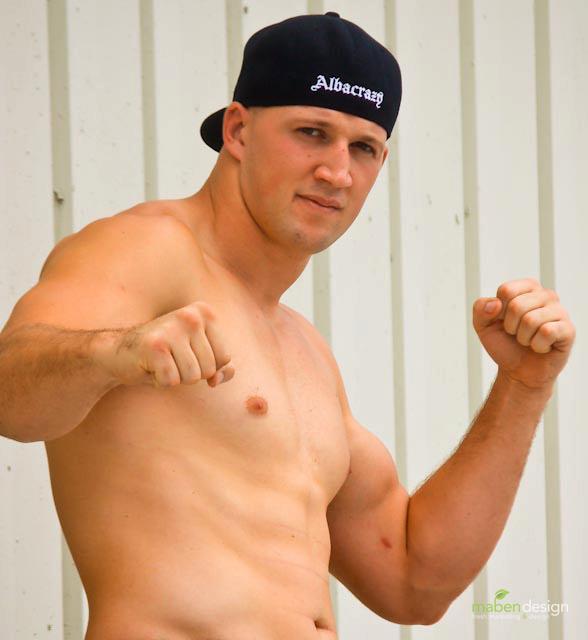 KOTC heavyweight contender Cody East speaks about stepping into his brother's spotlight and his shot at the title versus Tony "Kryptonite" Lopez at KOTC's April 14th "Bad Intentions 2" card this Saturday at WinStar World Casino in Thackerville, OK.
Cody, you are the older brother of Tyler "The Beast" East, you had an impressive fight in KOTC's Tulsa card. How do you feel stepping up to this challenge in place of your brother and having a chance at a world title?

Cody: I feel good about it. I wanted to fight him since the first time he fought my brother. I know I can beat him and I am happy to get the opportunity.

How do you think your style plays into beating him?

Cody: I think I can stand with him and I think I can take him to the ground like when he fought my brother. My brother was a kid and inexperienced. I don't think he can match up with me.

So you're confident you're going to win?

Cody: I'm very confident I'm going to win by submission or KO.

He has a slight height advantage and awkward style. Do you think that will play a factor in this fight.

Cody: No, I've been training with Jon Jones and Travis brown in preparation for this fight. I don't think Ii could have had a better camp. They have height and reach, and throw awkward side kicks like Tony does, but in my opinion are faster than him.

What kind of training regimen have you undergone in preparation for this fight?

Cody: A lot of roadwork, a lot of running, 5-round sparring...I've put on a little weight in preparation for this fight, and a lot of cardio work, as this will be my first 5-rounder...and worked a lot on my kickboxing also. I felt an advantage is I have dozens of tape on his fights, and I know he has little on me.

Lopez seems to have an incredible ability to endure punishment. Does this intimidate you at all?

Cody: So does a heavy bag. I mean a he's tough as hell, but if he is happy to stand there and take a beating, I'm fine with that [laughs]. I think I could be the one to KO him even if it comes down to a long fight.

So in your opinion you feel you will be in control of the stand up and ground game?

Cody: Yea, I believe. So the last two guys I fought were 6'7". It doesn't affect me. Tony is only 6'5" only about an inch taller then myself. I can control where the fight takes place.

What will winning this world title mean to you? And if you do win, do you think your brother will be happy for you or jealous that you've taken his place?

I think he will be happy. I don't think he will be jealous. I mean there are other heavyweight belts, super heavy and 230lbs title and if he can't get one of those, I'm looking to take all three of them.